Warbird discussion forums
Warbirds-Online
Warbird News and commentary.
Warbird Registry
The histories of individual warbirds.
U.S.A.A.F
U.S. NAVY
BRITISH
JAPANESE
RUSSIAN
VIETNAM ERA
ALLIED
VINTAGE

WHATS NEW
ARTICLES
STAFF
REVIEWS
PX STORE
FAQ
CONTACT US
SUPPORT THE SITE
LINKS

This section is devoted to general aviation aircraft built before 1960. As you can image this is a daunting task and the site will expand as time and help permits. for now, the initial files have been created for the Waco registry.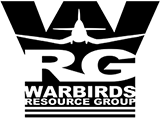 A WARBIRDS RESOURCE
GROUP WEBSITE
---